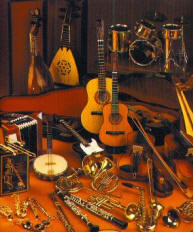 Woods Music offers instruments from some of today's finest makers. If you don't see what you're looking for here we can likely find it or special order it for you. We're glad to order custom guitars and other instruments to best fit your needs and playing style.
From this page, you can click on the category (to the left) of musical instrument that you're interested in and then just go from there!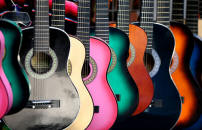 You'll be able to browse particular name brands of instruments and model number to get all the particulars you might need.
If you don't see the category of musical instrument that you're looking for, that doesn't mean that we don't have it or can't get it. We pride ourselves in having some of the best resources available for finding non-mainstream items.
Please feel free to contact us by clicking the button below if you have any questions, and we'll work hard to find the instrument that's right for you.
I