Woods Music keeps a fine selection of fiddles on hand for the country music
enthusiast fiddle player (or fiddle player wannabe). We have a variety of styles and types ranging from bass fiddle to your standard "barnyard" fiddle. But whatever the case, you can rest assured that it's the finest quality available for the money.
For those of you who love a piano, Woods Music has electronic and acoustic keyboards new and pre-owned. For those just learning to play, an entry level keyboard and stand might be the perfect way to get started. Our pre-owned instrument section may also have keyboards and pianos as people trade for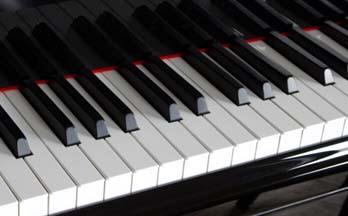 newer things.
If you've always wanted to learn to play the piano, you can start with lessons at Woods Music and purchase a keyboard or piano to match your ambition. Why wait?
For questions about keyboards and fiddles; to get an inventory of new and pre-owned items or to get pricing, call us at: (865-992-0000) or use the contact button below.