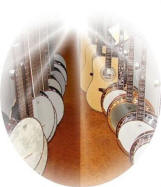 Along with Kentucky, Tennessee is the Bluegrass capitals of the world. Woods Music has a fine selection of Banjos and Mandolins from a variety of makers such as Morgan Monroe, Michael Kelly, Fender, Woods, J. Reynolds, Johnson, Savannah , and more.
Our mission is to find the right instrument for you. We have beginner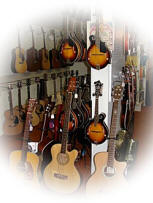 level banjos and mandolins all the way up to the finest and most coveted models that any professional would be proud to play. We offer pricing that is sure to please and complete with any superstore around. But the best part is, that when you deal with Woods Music, you don't give up any of the personalized attention while still getting a terrific price.
For more information on our selection of banjos and mandolins, call us at: 865-992-0000 or contact us by clicking the button below.